Youth Classes

Learning Karate is more than just a fun pastime for children, it's something that can deeply enrich their lives. The structure of our program teaches them to work for what they want, and to take pride in what they've earned.

more info

Family Program

Taking the journey of learning martial arts together is one of the most rewarding experiences you can enjoy as a family! Practicing, training, and yes - sweating together, brings family members closer to one another...

more info

Adults Classes

It's easier to stay motivated about working out when you actually have a good time doing it, and when you're learning skills that could save your life some day. We get a kick out of helping students...

more info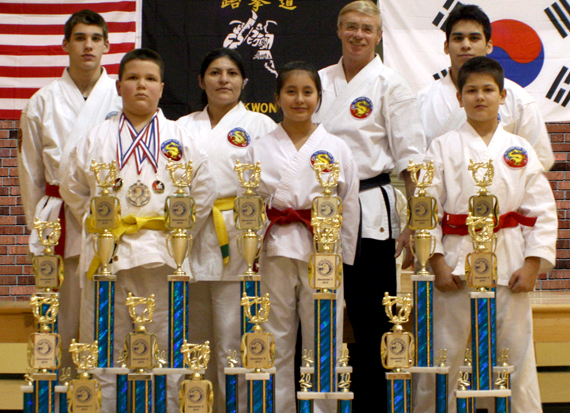 why us?
Our school experts teaches self defense and offers personalized attention from a skilled instructors.
We always take great pride in the quality of our curriculum and the integrity of our teaching instractor. There are plenty of McDojo's out there where you can spend a lot more money, learn very little, and wear a black belt around your waist in less than a year.
If your interest is defending yourself, improving your fitness level or becoming a skilled at a terrific martial art, then our school is the right place for you.